The U.S. Department of Labor is taking a "good hard look" at whether workers are independent contractors or employees.
Attorney Brent Smith said the issue involves potential misclassification of workers as independent contractors rather than employees. Contractors are not subject to minimum wage, overtime compensation, unemployment insurance, worker's compensation and the federal Family Medical Leave Act. The growing number of independent contractors also has an impact on government tax revenue.
An employer who misclassifies workers as independent contractors could face fines and penalties, back taxes to the government as well as back pay and benefits to the mislabeled workers. "The cost is significant if the department finds against the employer," Smith said.
In the past, the Department of Labor used a number of factors to decide claims against an employee about whether a worker was misclassified. The most important, however, was who controlled the worker. If the employer determined hours worked, how the job was done and the equipment used, this person was more likely to be an employee.
The new guidelines ask:
Is the worker an integral part of the employer's business?

Does the worker's managerial skill affect personal profit or loss?

Did the worker invest in equipment personally or did the employer provide it?

Does the work involve special skill or initiative?

Is the work long term or permanent?

What is the nature and control of the employer over the worker?
"These are guidelines for enforcement," Smith said. "We haven't had any department or court say they agree with the guidelines, but like anything else, you better pay attention. Reexamine your relationships with people you call independent contractors. If you switch voluntarily, you may avoid some of the consequences of the government forcing you to make the change."
Contractor or Employee? A Scenario
You contract with a worker who is onsite every day for installation, upgrades and maintenance of your company's computers and other technology.
While this person also works for other clients, he or she is on call 24 hours a day to respond as needed and is expected there during most work hours. Compensation is a set amount each month without a time limit on the contract."
Independent contractor or employee? Attorney Brent Smith argues this would be an employee, even if the worker has his or her own business.
"This is an integral part of the business. The employer has invested in technology, controls the way the worker does the job and there is permanency to the contract," Smith said. "The Labor Department would factor in all these issues and likely decide this is an employee."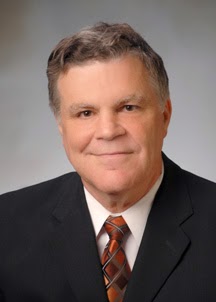 Information provided by Brent Smith, Employment Lawyer La Crosse. For an employment lawyer in La Crosse, call him at 608-784-5678.