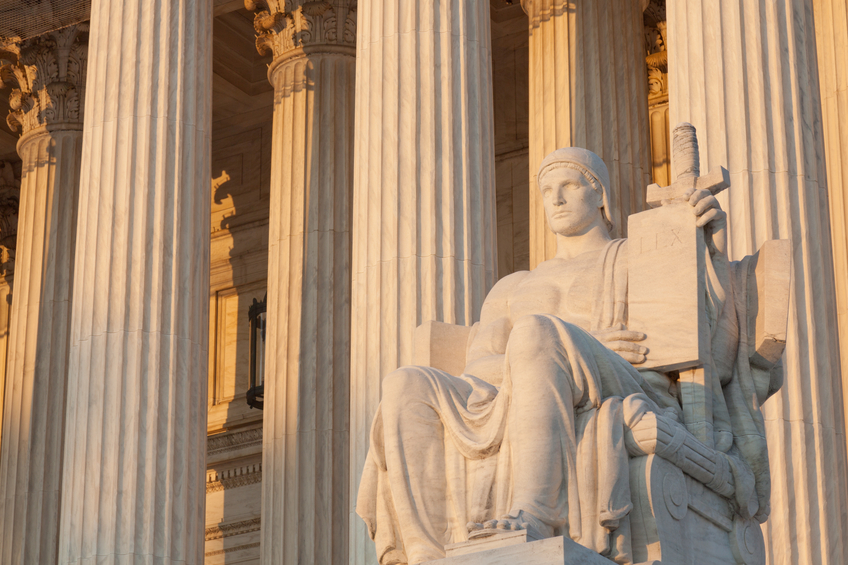 It's been a busy few days for the U.S. Supreme Court, with a number of big-case decisions—and, in more than one matter, indecision. Here's the rundown on the top five and what they mean for Wisconsin residents.
#1 Abortion. While alternately celebrated and decried, depending on the audience, this abortion access case was a big one for many states that apply so-called "clinic shutdown" laws. In this Texas case, the contested law required abortion providers to have hospital admitting privileges and abortion clinics to have hospital-like standards. The decision struck down the law, which portends changes for states with similar laws. A similar scheme in Wisconsin was struck down last fall by Judge Richard Posner of the U.S. Court of Appeals for the 7th Circuit. The State of Wisconsin has asked the U.S. Supreme Court to review that decision. In all likelihood, Judge Posner's decision will be upheld by the court.
#2 DUIs. On Thursday, the Supreme Court struck down a Minnesota implied consent law authorizing law enforcement to subject suspected DUI offenders to field blood tests. Wisconsin has a similar law that essentially states you voluntarily consent to a blood draw by virtue of driving. Those laws now are unconstitutional, and blood draws going forward will require a warrant. It's likely not to mean a whole lot in Wisconsin, however, because warrants here are easy to get.
#3 Immigration. This case challenged an initiative from President Obama to "grant lawful presence to undocumented parents of American citizens" that would allow those parents to get work permits. The court was divided on the decision with a 4-4 split, meaning that the ruling of the lower court stands. The lower court, however, had not decided the case on the merits but rather on the preliminary injunction sought by the state of Texas. That opens the door for the case to come again before district court for trial and potentially back to the high court docket.
#4 Affirmative Action. In another case out of Texas, a student denied admission to the University of Texas claimed she was denied because the university gave higher priority to students of color. The court ruled in favor of the university, acknowledging that admission decisions are based on a variety of factors and may legally include race as one of many considerations.
#5 Jurisdiction. In Dollar General Corporation v. Mississippi Band of Choctaw Indians, the court was asked to determine jurisdiction in a matter that occurred at a Dollar General store on Choctow trust land. A store manager, not a tribe member, molested a 13-year-old Choctaw boy, resulting in a civil claim against the manager. Dollar General argued it wouldn't get a fair outcome if tried in tribal court and requested the matter be heard by a civil court. The tied decision means the lower court's ruling stands, allowing the matter to proceed in tribal court. The decision has bearing in Wisconsin because 11 tribes have land holdings in the state. Any civil matters originating on those lands now will likely be heard in tribal court.