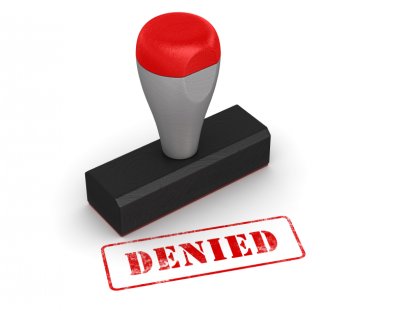 Three of every five Social Security disability income (SSDI) and SSI (supplemental security income) claims are rejected on first application in Wisconsin each year. That's according to the Social Security Administration, which also reports that number flips to three in five that are approved on subsequent reconsideration. Any way you look at it, that is nearly 2,000 claims ultimately rejected in Wisconsin each year.
Understanding the top three reasons why claims are denied can help you determine whether you have an approvable claim and significantly boost your chances for approval.
#1 You're not sufficiently disabled.
Many people and their doctors seem to think that a statement from a physician that the person is disabled from work is enough. It is not. Doctors do not determine disability. Doctors determine physical or mental capacity: how much can a person lift, walk, stand; how much a person needs to rest; how able a person is to interact with the public.
The vocational expert keys the limitations into a chart that factors in educational attainment and whether a person has any previous work experience that can be transferred to her current capabilities. With that information, the expert determines if there are jobs in the work force that are available in sufficient quantity that the person may be able to get one. Living in a small town where a job might not be available is not sufficient to qualify as disabled.
Keep in mind, the SSA breaks down the standard by age: under age 50, age 50-54, and 55 and older. The younger a person is, the more stringent the standard.
#2 You don't have enough insurance.
SSDI is an insurance program, so benefits are based on how much a person has paid into it. If someone is disabled but has not worked much, he will not be eligible for the Social Security Disability program at all. He may be able to get SSI, but that is a means-based program for people who are disabled and who have low income and few or no assets.
#3 You don't work enough.
If a person hasn't worked for many years, she can lose her insured status. A person must have worked 20 quarters in the last 10 years, or five of the past ten years, and earned enough credits. The earnings amount has changed over the years. In 2016, a person needs to earn $1,260 for one credit, $5,040 for four credits. Generally, SSDI requires 20 credits in the past ten years.
If you qualify for SSDI…
You will not a monthly benefit for the first five months of disability.
You will have coverage for your minor child.
You will qualify to receive Medicare after the first two years of disability
If you do not qualify…
Sometimes people think they are disabled because they can't go back to their old job, like a heavy-duty construction worker, but there are other jobs the person can do. The Wisconsin Department of Vocational Rehabilitation can help you with new job training, placement and coaching.

By Maureen Kinney, Elder Law Attorney in La Crosse WI. If you need a local help with Social Security claims, call Maureen at 608-784-5678.