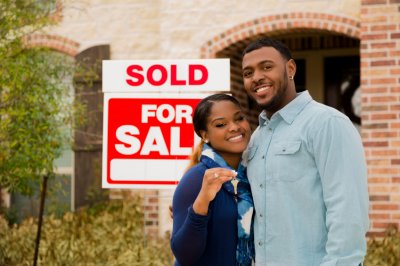 If there is anything buyers and sellers of homes have in common it is a need to know their local housing market.
"If it's been a while since you've sold a house or looked at houses, you need to be familiar with prices in your market," said attorney Greg Bonney. That is especially important if you move to a new area.
Buyers also need to know about the neighborhoods they may be considering, including local schools, zoning regulations, restrictive covenants, and general municipal services.
One of the biggest mistakes homebuyers make is getting too emotionally attached to a property before inspections are completed to assess the condition of the property and any wells or septic systems serving the property.
Buyers also should protect themselves with contingencies allowing them to cancel the transaction if certain conditions are not met, such as the inability to obtain financing upon terms the buyer can afford. Standard contingencies may include inspections for wood-eating insects,, dangerous radon gas levels, or workable well/septic systems. A buyer may also need a contingency to be sure they close on their current home before being obligated to go through with a purchase of a new home.
Buyers should review the Real Estate Condition Report completed by the seller to determine whether further inspections should be sought or further inquiries made. They need to review and understand title commitments which may reference limitations or restrictions on the use of property.
Sellers need to understand how best to prepare their homes for sale, realizing that certain improvements made in preparation for sale will have a better return on investment. Sellers sometimes err by putting a house on the market before it is ready. They need to remove clutter and make sure the house has "curb appeal." It is also a mistake to raise the price when deciding to list with a real estate agent after having tried to sell a house on their own.
When do you need a lawyer for a home sale or purchase? If you are selling without an agent, definitely work with a lawyer to discuss the information you should have available for prospective buyers and to review any offer before deciding to accept or counter an offer. Even if you are working with an agent, a lawyer can suggest additional provisions to include in a contract. For a buyer, a lawyer can assist with contingencies to include in an offer, as well as review the title work to make sure a buyer is comfortable with easements or other restrictions impacting use.

Information provided by Johns, Flaherty & Collins. For a real estate lawyer in La Crosse WI, call us at 608-784-5678.