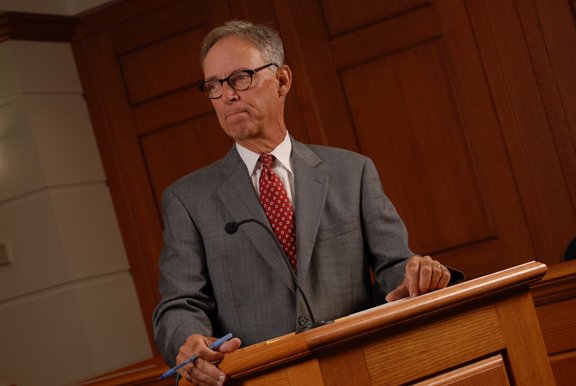 Few business owners begin operations expecting to be sued, but statistics from the United States Department of Justice suggest it's a reality many will face at some point. In Wisconsin alone, more than 300,000 civil lawsuits were filed in 2002, and nearly half of those named a business as defendant. That means on average a suit is filed against a business in Wisconsin every five minutes.

Business disputes are more complicated than many other types of legal actions. The issues involved can vary greatly — from personnel matters and contractual disagreements to product liability and environmental disputes. And, regardless of how you may feel upon being served a complaint, business lawsuits can come from parties that carry prospects for ongoing or future business. It's difficult but important to detach yourself from becoming personally involved in the argument. Not only will that help you better maintain important relationships, but it can also help you maintain focus on your core business.

Obviously, the best way to accomplish this is to hire a trusted, capable attorney. If you don't already have an attorney, look for someone experienced in business litigation and specifically in handling the sort of dispute in which you're involved. Fellow business owners and other business advisors, such as accountants and financial consultants, can be great referral sources.

Upon receiving notice you're being sued, gather all your documentation related to the dispute and make a list of people who would have information relevant to it. Then call your attorney to discuss your next steps and ensure a timely response to the complaint. If you carry insurance related to the claim, your attorney can also help you present the claim to your insurance company. This is an important step because how you present the claim can affect whether it's covered.

You may be tempted to call the other party to discuss the matter. Don't do it. If you've reached the point where they have filed a suit against you, it's a good sign they've moved beyond trying to resolve it directly with you. More importantly, you could worsen matters by saying something that could be used against you later.

In reviewing your options, your attorney will likely discuss alternative dispute resolution (ADR), including arbitration and mediation. And frequently, judges will order it before hearing your case. ADR is worth your attention because it can dramatically reduce costs associated with defending the suit and the time required to resolve it. On average, jury cases take about 22 months to resolve and bench cases, where decisions are rendered by judges, take about 16 months. ADR is much quicker because it operates independently of the court's calendar, with many cases resolving in about six months.

Mediation is the more common method and effectively resolves a high percentage of cases filed, many with just one meeting. With either method, a mediator or arbitrator (usually another attorney) is assigned to the case to hear both sides. A mediator will negotiate between the parties to help them reach their own resolution, whereas an arbitrator will hear both parties and determine a resolution. Arbitration can be binding and enforced by the courts.

If your case is heard in court and you're dissatisfied with the outcome, your first impulse may be to appeal the case. Approach this decision carefully to avoid unnecessarily spending more time and money. In general, disagreeing with the judge's decision about what the facts are is not a good reason to appeal. But if you believe the law has been misapplied, an appeal may be in order. If you wish to proceed with an appeal, consider the amount you're obligated to pay as a result of your loss versus the expense involved with appealing. You may find it more satisfactory simply to pay the judgment.

Most business attorneys will tell you the majority of lawsuits they handle result from small problems that go untended. The best advice is to work aggressively to resolve business problems when they first come to your attention. It's a lot cheaper, a lot faster and a lot easier than dealing with a lawsuit. And it's a lot better for your long-term business relationships.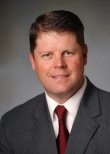 By Brian Weber, La Crosse Lawyer. For more information about business lawsuits, call him at 608-784-5678.
Reprinted with permission from the River Valley Business Report, Fall 2004.