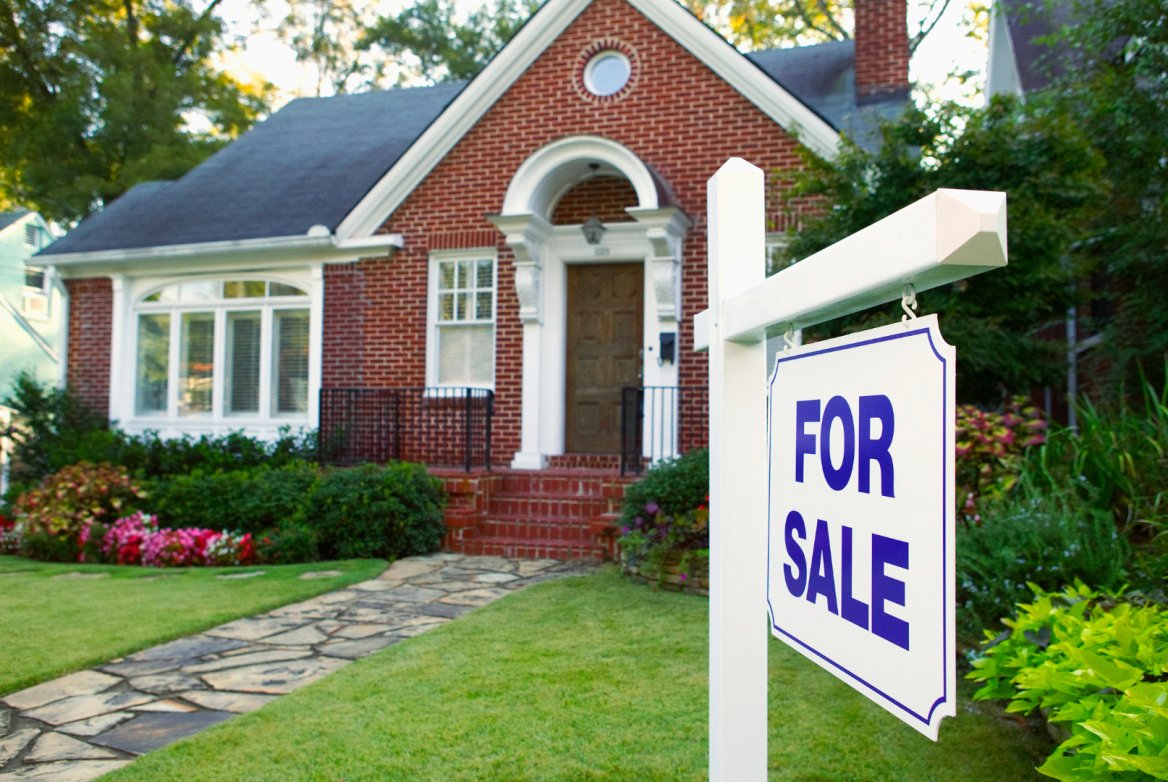 Buying or selling a home in Wisconsin? Legal considerations to keep in mind.
This time of year, it seems "home for sale" signs pop up from the damp earth with the tulips. Whether you are scanning those signs for your next home or selling a home, legal questions and considerations abound. The stakes are high; missteps can equal a messy sale or, worse, a lost opportunity and the need to start searching or selling all over again.
Primary legal issues related to buying and selling a house
It's essential to understand the law related to home sales and purchases, so the property can change hands as seamlessly as possible — no matter what side of the for sale sign you're on. After all, the sale or purchase of a home is not only a major life event, it's usually a major financial commitment as well, often ranking among the biggest purchases or sales of an American's life. So here are some of the most important legal matters to remember when it's time to buy or sell your home.
1. Your real estate agent's responsibilities
Real estate agents are knowledgeable about the home buying and selling process and have a duty to look out for their clients' best interests. However, real estate agents are unable to provide legal advice to their clients in various matters involving a real estate transaction, including defects with title, property line issues, property disclosure issues, and breach of contract by a party to the transaction. Having a real estate attorney working for you from the start can give you a leg up on your legal rights in all matters related to the purchase or sale of your home, including the responsibilities of your real estate agent.
2. Property disclosure requirements
Wisconsin law generally mandates the seller to discuss any property conditions or defects that may considerably impact its value, compromise the health and safety of prospective occupants or diminish the property's longevity. Sellers need to know that defects of this nature that are not disclosed, as well as unrecorded easements, zoning or assessment issues, that are not disclosed, can pose significant legal headaches, including being sued by a buyer. Even selling a house "as-is" doesn't offer the level of protection one might think, leaving a seller open to lawsuits for breach of contract or misrepresentation. Damages can be massive if a seller is found to violate property disclosure laws, and the legal process can be long and costly. If you have questions about what you must disclose, it's important to remember your real estate agent is not an attorney, and you should consult with a real estate attorney before proceeding with your property disclosure.
3. The property title
Title insurance protects the buyer from title defects--unresolved issues with the title that can compromise how it is used. The sense of security that title insurance can provide is important, but it may also be in your best interest to have a real estate attorney on your side. If title issues arise, your attorney can help you navigate the situation's complexities and advise you every step of the way.
4. Property inspections
Over the past several years, the real estate landscape has been an intense, even cut-throat, seller's market. The result: some buyers are waiving inspections to reduce friction in the buying process. Yet inspections can be an invaluable tool for buyers — protecting them from properties with serious and potentially costly problems lurking unnoticed only to arise after closing. That's why it's essential to carefully consider all of the inspection options available to you as a buyer, so you can make an informed decision about whether or not to purchase a property.
5. Negotiations
When it's time to put in an offer or consider the offers on the table, negotiations can get complex. That is because there's so much to consider, including the earnest money deposit, contingencies to protect the buyer or seller, the closing date, and the date of possession. All of these can legally impact both the buyer and seller, and none should be agreed to lightly.
Purchasing or selling a home is rife with potential legal issues, which is why many people choose to work with an attorney when it's time to buy or sell a property. Having a legal expert on their team allows them to focus on the excitement and joy that comes with one of life's biggest decisions.
Do you need an attorney when selling or buying a home?
With so much at stake, you may wonder whether you need an attorney when buying or selling a home. In some states, real estate attorneys are legally required to be present at closing. That is not the case in Wisconsin, but it's worth your while to consult with a trusted real estate attorney to ensure your interests are protected during the sale or purchase of a home. This can be particularly important when issues related to zoning, title defects, foreclosures or short sales are tied into the transaction. More, a real estate lawyer can give you the peace of mind you need when making one of life's biggest decisions.

By real estate attorney Brandon Prinsen, Johns, Flaherty & Collins, SC. For a lawyer to safeguard your interests when buying or selling a home, contact him at 608-784-5678.