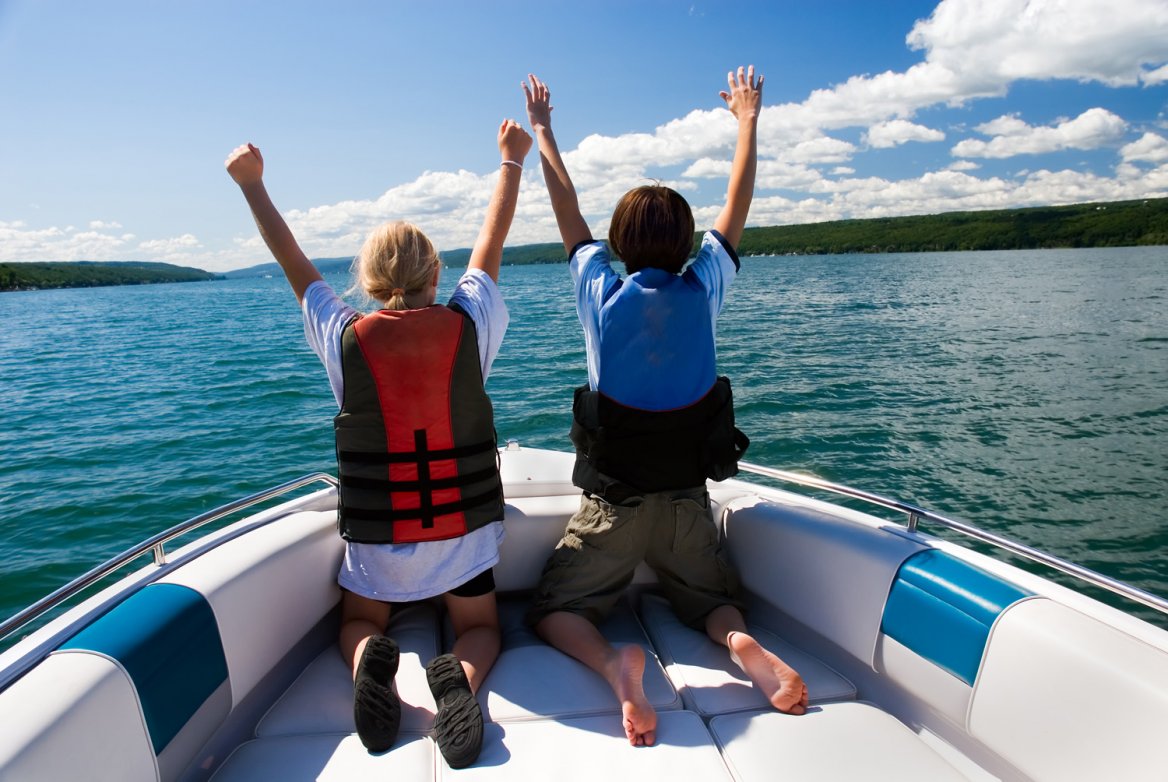 When the high temperatures of summer hit, there's nothing like a day on the water. Whether you're skiing, fishing or just cruising, the lakes and rivers of the Coulee Region provide a wonderful escape.

Unfortunately, many boaters begin their journeys ill-prepared — in their knowledge of local boating and water safety laws, if not in terms of equipment too.

Most local waters are governed by local, state and federal laws. The rules among various municipalities and government agencies don't differ dramatically. Each will have rules against operating a boat while intoxicated. Each will have rules about speed, wake zones and registration. The rules may not be exactly the same, but they will be substantially the same.

Rules locally are enforced by the La Crosse County Sheriff's office, along with the Wisconsin Department of Natural Resources (DNR) and the U.S. Fish & Wildlife Service.

Boating violations carry penalties of anywhere from $20 up to $1,000 each. Common local violations include not having enough life jackets or a throwable life-saving device on board and overloading a boat. These violations can cost you, and you may be required to attend a boater's safety course — which isn't a bad idea for anyone hitting the water.

Intoxicated boating is another common local offense, and the rules and penalties are exactly the same as driving a car while intoxicated. Fines for first offenses run $150 to $300, and second offenses (occurring within five years of the first offense) run $300 to $1,000 and five to six months in prison.

In addition, Wisconsin law carries a number of other requirements concerning watercraft registration, mufflers and noise levels, waste discharge, boater age and horsepower restrictions, reckless and negligent operation, speed and accident reporting.

Ignorance is never a reliable defense, so be sure you know and understand the rules before launching your boat. Also, while boater safety courses are generally required for boaters between 16 and 18, they're recommended for everyone. Additionally, be sure to read the Wisconsin boating pamphlets available throughout the area or Boat Ed's online boating law handbook developed in conjunction with the DNR.

Keep in mind that boating laws make up only half of the safety equation. The other half comes from experience. Just as you must take time to learn the rules of law, you need to take time to learn the rules of nature. Many tragedies on the water could be avoided if people would take time to get to know the river with more seasoned boaters before heading out on their own.

People often do not understand the power and the danger of water, and particularly the Mississippi River. It is a wonderful, gorgeous resource that makes our area special. Understand it, use it, enjoy it and respect it.


By Brian Weber, Holmen attorney at Johns, Flaherty & Collins