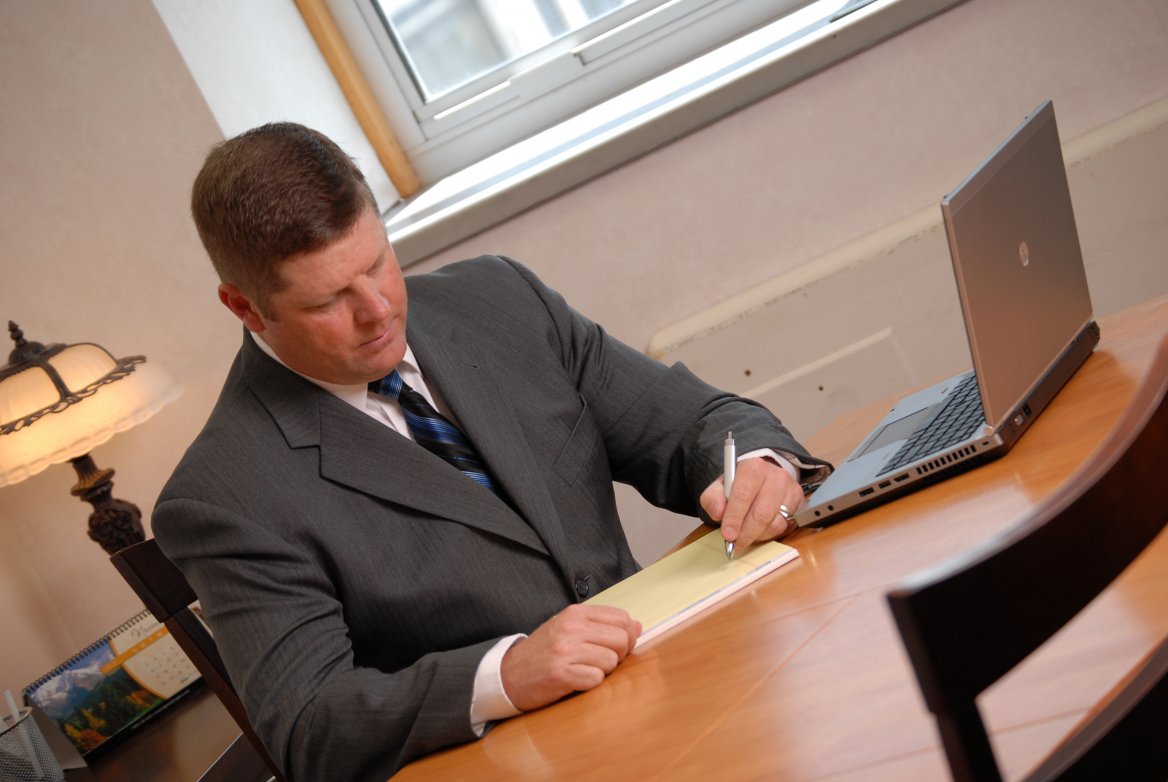 Whether you need help with estate planning, a divorce or a personal injury lawsuit, you'll want and need to have the right attorney in your corner. One look at the yellow pages, though, illustrates the many options available and can overwhelm a person who's never worked with an attorney.

Often the best place to start is with friends, family members or business consultants who've used attorneys, especially for matters similar to yours. Once you have some referrals, the following tips can help you narrow the field to determine which attorney is right for you and your case.

Check the Web site. Go to the attorney's or law firm's Web site. Many list individual attorneys by name and offer biographical information. Web sites can also give you a feel for a firm or attorney's range of practice and indicate whether they have experience in handling matters like yours.

Understand the ratings. Certifications, designations and associations can sound impressive, but they can be misleading. Some distinctions are truly that, requiring certain experience, passing rigorous exams and more. Others are based on less stringent standards.

One indicator that consumers can rely on is Martindale-Hubbell peer-review ratings. They include AV, BV and CV. Attorneys with these ratings have demonstrated both professional legal ability and ethics. Martindale-Hubbell directories are available at most public libraries.

Interview potential attorneys. In many ways, hiring an attorney is like hiring an employee, and you wouldn't want to choose without first interviewing the candidates.

When scheduling the interview, establish with the attorney how you expect to spend that time. It's fine to discuss your particular situation and how the attorney thinks he or she may be able to help. But if you expect a free initial consultation — which many attorneys offer — be sure to clarify and agree on that up front.

Write down the scope and facts of your matter before the interview. That will leave less room for error as the attorney assesses your situation and explains what can be done.

During the interview, ask about the attorney's experience with the sort of matter you're bringing. If you have a boundary dispute, you could ask whether he or she has handled other such disputes. If you have a personal injury case, you could ask about his or her experience in that area, including outcomes.

The interview also provides a good opportunity to be sure you're comfortable with the attorney's approach and style. While personality shouldn't be the only factor, radically different styles or conflict between you should be red flags. The way you're treated during the interview is an indication of how you will be treated as a client.

Finally, be sure to ask about a time frame for completing the matter, who else from the office might be working on your case and how you will be billed.

Understand the fee structure. In some cases, attorneys may work on a contingency-fee basis, but most often they bill at an hourly rate. Be sure you understand what you will be billed for and when. Most law firms will not charge for secretarial time, but they do charge for paralegal and attorney time. They also charge for out-of-pocket expenses, such as copies and court filing fees.

When you compare costs keep in mind that while one attorney may charge a lesser hourly rate, the attorney with the most applicable experience may yield better, faster results.

Ask for and check references. Ask the attorney for additional references then be sure to check them. Ask references whether the attorney was responsive to phone calls and questions, whether the fees were reasonable and whether the outcome was satisfactory.

Once you've chosen an attorney, it's wise to get your agreement in writing. The agreement should describe the scope of legal representation to be provided, the hourly rate and billing arrangements.

In the end, the attorney you choose will be someone you trust, who understands your particular legal concerns and whom you can afford. At that point, the most important question you can ask is "Which lawyer do I have the most confidence in?" Your answer is your new attorney.