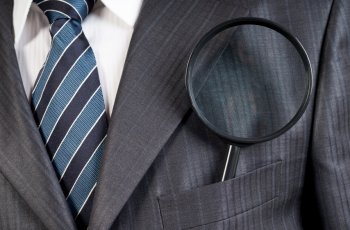 You may wonder if anyone actually reads those website terms and conditions found on most sites today. Read or unread, attorney Greg Bonney said they still are important.

"If you have anything more than a small information-only site, you should have terms and conditions listed," said Bonney, whose practice includes corporate and business law. "Posting these terms can protect you and your business."

He recommends your business website have:

A Privacy Statement. If you gather information from customers, such as credit card numbers or other personal information, you should post a privacy policy. Required by the Federal Trade Commission, this statement should be clear, understandable and succinct so that people know how you could use the information given to you.
Refund and Returns Policies. If your site sells products, what are your policies concerning credit card use, refunds and returns? These are known as "transaction conditions." You may also want to include disclaimers telling customers you will not be responsible for certain losses that might occur.
Limitation of Liability. If your site is interactive and provides space for chats or posts from the public, you will want to indicate how actively you will monitor the posts and attempt to limit your liability. The more actively you monitor the posts, the more potential liability you have if there is an offensive or illegal post.
Monitoring choices include saying you will:
Monitor posts and take down those you find offensive.
Respond to visitors who report offensive comments, taking them down while you decide if they should be retained or permanently removed.
Neither endorsing nor being responsible for accuracy or reliability of statements made by third parties.
Copyright and Trademark Notices. Regardless of the purpose of your site, notices concerning copyright and trademark rights should be posted.
For a business lawyer in La Crosse, call us at 608-784-5678.