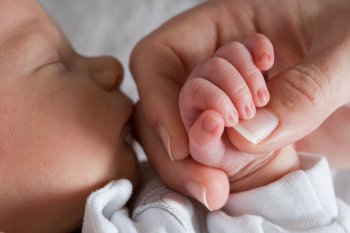 Once you become a parent, there's never a shortage of things to do. Many days, one just feels lucky to take a shower. But it's critical to make time to protect your baby and yourself with four important legal planning steps.
Update your will or trust. Despite its importance, more than half of all Americans do not have a will. But for parents it's critical as that's where you'll plan for who will care for your child and who will handle money for your child if something happens to you and the other parent. If you don't have a will or trust, get one. If you do, it's time for an update.
Name a guardian for your child. Naming a guardian is often the primary motivation for new parents developing or updating a will. You'll want to have someone you trust ready, willing and able to arrange for proper care of your child if you can't. The guardian typically also receives and accounts for benefits to which the child may be entitled from the Social Security Administration. If there is no guardian named by a parent, the courts decide.
Update beneficiaries. In addition to naming a guardian, you'll want to make sure funds are available to provide proper care for your child.
Coordinate your documents. Updating beneficiaries doesn't stop with the will or trust. You'll also need to update the beneficiaries on your insurance, retirement and other financial assets to match your wishes in the will or trust. Remember, the beneficiaries named on your accounts will supersede those named in your will or trust.