With a new year comes an opportunity for a fresh start. Whether you've been in business for years or you're just starting up, it's a good time to make sure you're getting all the personal protections afforded by running as a formal corporate entity.
"Too often business owners will form a corporate entity such as a limited liability company or for-profit corporation to separate owners from business-related liabilities—only to sabotage those efforts by straying from the rules," said attorney Brandon Prinsen who concentrates on business and real estate law.
Prinsen recommends business owners resolve this year to protect their entities by following these six steps.
#1 Distinguish between the entity and the individual. Be sure that all third parties are aware they're dealing with a separate entity and not an individual. You can do this by using the complete name of the company on all business cards, letterhead, invoices, bids/proposals, contracts, websites, etc.
#2 Adhere to corporate formalities. Your corporate entity should have bylaws or an operating agreement that outlines the responsibilities of the owners and day-to-day operations of the entity. You should also hold a formal meeting at least once a year with the owners and directors of the corporate entity to review current operations, approve major purchases and/or loans and salaries or "draws," and goals or plans for the next year. Also be sure to file annual reports as required with the state of organization and every state in which the company is authorized to do business. Your company may be administratively dissolved if the annual report is not filed.
#3 Plan for succession. Make a plan for transitioning ownership of the business in the event of your retirement, disability or death. The plan should dictate whether the business should be sold to an employee(s) or a third-party buyer or transferred to your children. Failing to develop or implement a plan could lead the business to close or reduce in value. Likewise, when you close your business, you need to do so properly. That means the debts and obligations of the business need to be paid before any assets are distributed to the owners. Otherwise, you open yourself to future claims.
#4 Put agreements in writing. When providing services for customers or third parties always use a written contract or agreement. The days of handshakes being sufficient are long past. Written agreements and contracts set forth the terms/conditions of the services and help avoid disputes down the road.
#5 Stay current on taxes. Whether for income, workers compensation or unemployment, taxes must be kept up to date in order to avoid interest and penalties. The easiest way to handle taxes is to hire a good accountant who can offer tax advice and consultation along with reminders if needed.
#6 Insurance. Even the most careful businesses need some insurance—if not for property then at least for liability. It only takes one person to slip and fall on your property to potentially close your business. Many companies now also need to worry about data breaches and auto insurance, too. An experienced business insurance agent can help you determine what you need to manage your risk and protect your investment.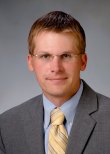 Brandon Prinsen is a La Crosse business lawyer. For more on protecting your business, call him hat 608-784-5678.