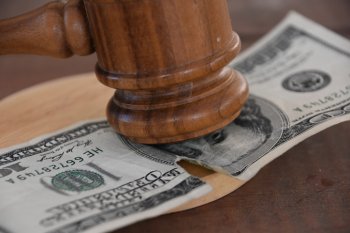 You are separated. Is this the time to change beneficiaries on life insurance and your retirement accounts?
"You are still married until a judgment of divorce is entered by the court," said attorney Maureen Kinney. "In most cases a temporary order is issued in a pending divorce prohibiting either party from removing a person's name from the title to the house or cutting off utilities to the house or moving minor children out of the state permanently. The law also prohibits changing beneficiaries on life insurance policies and retirement accounts and other assets during the pendency of a divorce."
Before the divorce is final, however, you can change the designated person under your power of attorney for health care and/or durable power of attorney for finances, as well as who decides what happens to your body if you die, said attorney Greg Bonney. "Your spouse is still next of kin until the divorce is finalized and, therefore, would still have the authority to make decisions on funeral and burial issues unless someone else is appointed by you."
Kinney and Bonney recommend that you take steps to make changes to wills or other estate planning documents, as well as beneficiary designations, soon after the divorce is final. "If you have minor children, make sure your will is updated to indicate who you want to list as guardian for the kids if both of you die. If there is a surviving spouse, that parent would retain custody of the kids," Kinney said. "If you don't feel the other parent would be able to care for the children properly, you need to put the reasons in your will, list another guardian and hope your family would then take appropriate steps to challenge the right of the surviving parent to custody." Potential reasons could include the lack of a meaningful relationship with the kids, a history of drug or alcohol abuse, or a history of child neglect or abuse.
Other changes are important as well, Bonney said. "Although a divorce causes an ex-spouse to be removed as a beneficiary under a will by law, a divorce typically has no effect on beneficiaries on life insurance policies, retirement plans, investment accounts or bank accounts. In most cases, you will need to remove an ex-spouse as a beneficiary if you no longer want him or her to receive those assets or funds after the divorce."

Information provided by Maureen Kinney, La Crosse WI divorce lawyer and estate planning attorney at Johns, Flaherty & Collins, SC.