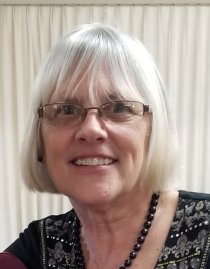 Marilyn Heinz is the first face you see when you walk into Johns, Flaherty & Collins, SC, and likely the most cheerful person you'll meet. Her title is receptionist, but she's so much more, including director of fun. Read on to get to know her a little better.
P.S. We especially like her response to the first question: we can definitely see her as Victoria Barkley!
If you could live in a book, TV show or movie, what would it be and why?
My favorite television show growing up was The Big Valley. Barbara Stanwyck played Victoria Barkley who could be a refined lady of the manor or a jean-clad cowgirl as tough as any cowboy. I would love to have lived on the Barkley ranch and ride horses in the countryside.
If you could choose your last meal, what would be on the menu?
Ham, potato dumplings, gravy, corn and a dinner roll. My maternal grandmother had a recipe for potato dumplings which has been handed down for generations. If it is true, you are what you eat, then I am happy to be a "ham."

What do you like most about being part of Johns, Flaherty and Collins firm?
Every day is different. I enjoy the fast-multitasking pace of juggling schedules, organizing room reservations, creating data reports, greeting the clients and everything. They allow me to create office fun times such as Bylaw Bingo, potlucks, etc. I am a team player who believes "Together Everyone Achieves More."