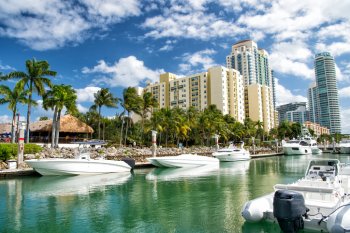 Picture this: you're on vacation in a beautiful place, a resort employee buys you lunch, and at the height of your hedonism, you purchase a time-share. Just like that, your once-in-a-lifetime becomes once-a-year. What are the potential future legal implications of the commitment you just made?
"People usually don't consult with lawyers before buying a time-share," observes Greg Bonney. "If they come to see me about a time-share, it's typically for one of two reasons: they're looking to get rid of it, or they want to figure out how they can transfer it to beneficiaries."
Bonney notes that both scenarios are dependent upon the fine print of the original contract and the laws in place where the property is located or the laws required for use under the contract. It's important to understand the details of your time-share contract before putting ink to paper. For instance, while most time-share agreements do not have an expiration date, people unfortunately do. Since we have this habit of aging and dying, ask the right questions before committing to a time-share contract.
Perhaps the property is beloved and you want to pass it on to beneficiaries. In some cases, the resort gets a first option to purchase a time-share upon the death of the original owner. In others, the property and responsibilities (usually a yearly maintenance fee) are automatically transferred to next of kin. In yet other scenarios, time-share owners must make their own arrangements for the transfer of ownership or control if the original owner dies or becomes too old or too ill to enjoy the property or enjoy the rights under the time-share, which sometimes requires prior approval of the resort or company through which the time-share rights exist.
Time-shares can be a treasured legacy, or they can be a burden; an informed and thoughtful decision up front is crucial. Ask for time to review the contract. Bonney assures that not all time-share operations are sketchy. He has many clients who thoroughly enjoy the benefits accorded under their time-share. However, he encourages people to be wary if a salesperson uses high-pressure tactics to get you to sign before gaining all the information you need to make the right decision for you and your family; in that case, you should walk out of the room and enjoy the rest of your vacation.