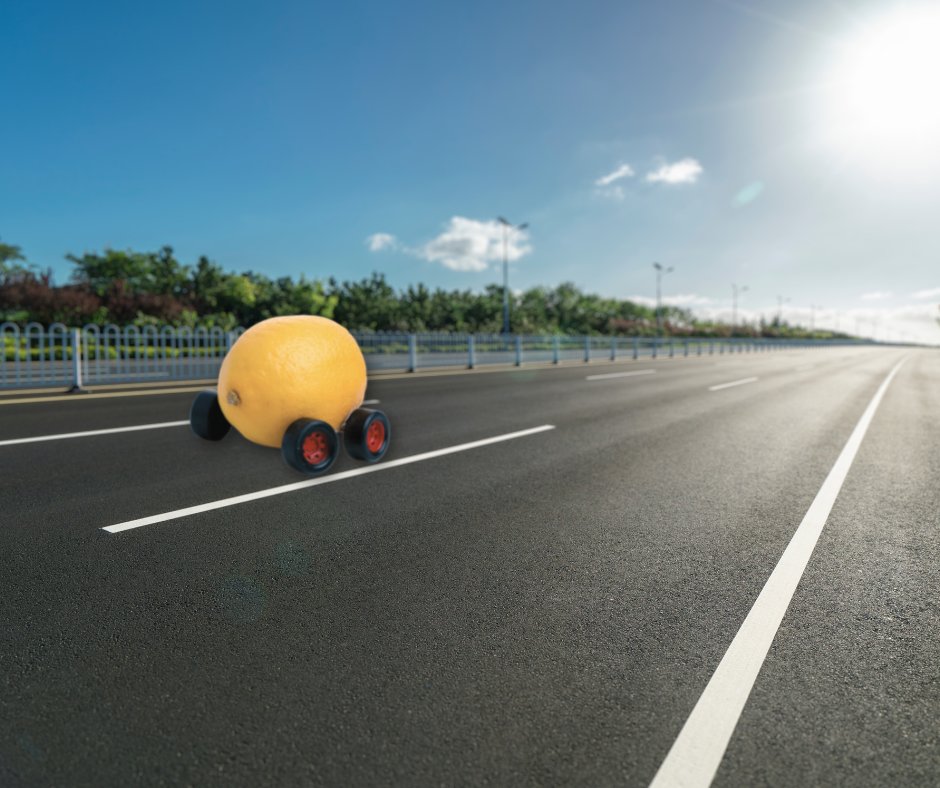 The law can help you overcome cartastrophe
The American love affair with automobiles is long and passionate. But in 2022, many Americans found their relationship turned into a cartastrophe. Groan-inducing puns aside, and in all seriousness, new and used auto sales ranked among the top ten complaints filed with the Wisconsin Department of Agriculture, Trade and Consumer Protection (DATCP) last year, along with other concerns, including landlord/tenant issues, telemarketing, home improvement, telecommunications, medical products and care, travel, and furniture.
New and used auto sales resulted in 184 complaints to the DATCP last year, among them: reports of deceptive direct mail flyers and inadequate disclosures. The issues related to shopping for and choosing your next vehicle can be complex, but the good news is, knowing your legal rights can eliminate a buyer's sense of doom and swap it out for that exhilarating sense of vroom-vroom.
Start your engines: avoiding auto sales problems
The best way to ensure you are happy with your new or used automobile is to know your rights from the start, so you can avoid auto purchase issues altogether. The law does have several protections in place as well as legal requirements and responsibilities on both sides of auto sales. Here are some things you should know when purchasing a vehicle in Wisconsin.
An auto dealership must disclose existing problems they should reasonably know about based on their inspection and test drive of a vehicle. These particulars are required to be listed on the window label known as the Wisconsin Buyer's Guide. However, hidden problems may exist, and dealers are not required to disassemble the cars they sell or run diagnostic tests to discover hidden issues with a vehicle.
The label is required to match the vehicle condition. If there are problems with the vehicle the dealer should have reasonably found during their inspection or test drive, the buyer may have some legal recourse.
The Buyer's Guide must also detail how the vehicle has been used as part of the vehicle's history. This might include whether it served as a police vehicle, rental car or other use. These factors may help you determine how the vehicle was cared for in the past.
The guide may also have permanent notations, including damage by flood, whether the manufacturer bought it back under a lemon law, or if it was rebuilt salvage.
Warranty information will also be included on the Buyers Guide label. If a vehicle is sold "as is" with no manufacturer or dealer warranty, the dealer is not obligated to pay for repairs needed after the sale.
Under the Wisconsin Buyers Guide label, dealers are not required to note whether a vehicle has been in an accident. In fact, it may be impossible for a dealer to tell from their inspection and test drive. However, if there is existing accident damage or repaired damage to the vehicle frame, strut tower, floor plan, or structural portion of the unibody, the dealer must disclose that information.
Under the law, the dealership must have you sign a contract when they take a deposit from you.
If you sign a purchase contract at a dealership, legally, it stands as a binding contract and an effort to cancel may result in a penalty not exceeding 5% of the vehicle purchase price. Contrary to popular belief, a buyer who signs a contract at a dealership has no right to cancel the contract within three days. However, if you sign a purchase contract away from a dealership (for example, at a mall or fairgrounds) in Wisconsin, a three-day cancellation period should apply.
If you order a new vehicle to be delivered, and delivery doesn't occur within 15 days of the delivery date in the purchase contract, you may cancel the purchase contract without a penalty.
When life (or auto dealers) give you lemons, do you need a lawyer?
If you are unhappy with a vehicle you have purchased, whether new or used, it's best to work with the dealer directly, as they may be willing and able to resolve the issues for you. Unfortunately, that is not always the case. If, after attempting to work with the dealership, you still have concerns about the vehicle you have purchased, you may want to take additional action. You have several options.
When you want to brush up on your rights and responsibilities related to purchasing a car, or if you are wondering whether it's time to move forward with a more formal complaint, you may want to start by consulting the resources available through the DATCP at https://datcp.wi.gov/Pages/Homepage.aspx.
If you have purchase or lease issues that you cannot work through directly with the dealer, you may also contact the Wisconsin Department of Transportation Dealer & Agent Section, which may be able to work out a settlement with the dealership. This section controls licensing, regulations and education of the motor vehicle industry as well as resolving disputes about vehicle sales and warranties. You can call them at (608) 266-1425 or email them at dealerlicensingunit@dot.wi.gov.
If you are considering taking additional action, having a trusted attorney on your side ensures you have a legal expert looking out for your interests. Contact us to learn more about how we can help you with your consumer complaint about purchasing a new or used vehicle.

By consumer attorney Joe Veenstra. For questions about your legal rights when purchasing a car in Wisconsin, contact him at 608-784-5678.