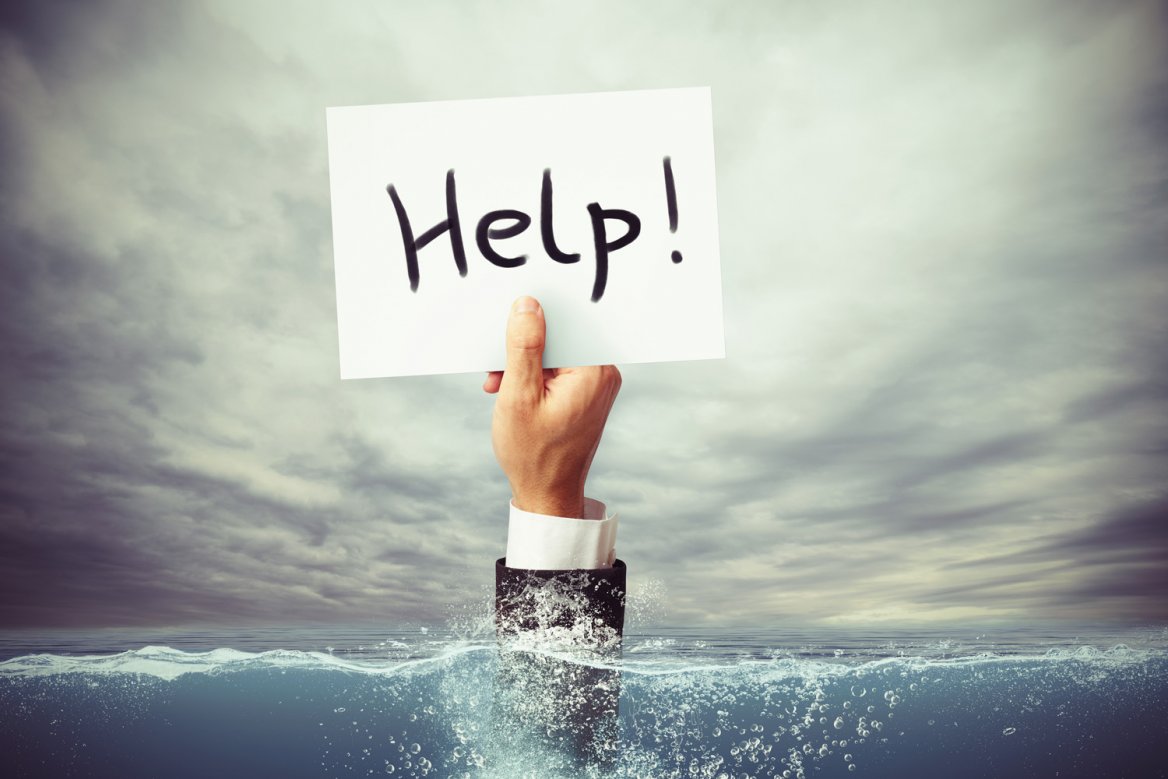 Understanding what happens when you file for bankruptcy
It's hard to make decisions without a full understanding of the pros and cons of various options, not to mention the potential short- and long-term consequences. That's particularly true of financial decisions, especially if you're contemplating bankruptcy. You need to know happens when you file bankruptcy to make a fully informed decision.
Why consider Chapter 7 bankruptcy
When you file for a Chapter 7 bankruptcy, you're essentially filing to have your debts forgiven, not to get new repayment terms (that's Chapter 13). That's just one of the reasons it's so attractive to displaced workers and others paying the economic price of the global pandemic. It's also quick. The process takes just six steps and is often finished in as many months.
6 Steps in a Chapter 7 bankruptcy
Deciding to file, however, is a big decision, complicated by the credit repercussions as well as personal ethics. That's why it's often considered a decision of last resort. But knowing what to expect can help you make the best decision for you and your family. To arm you with as much information as possible, here are the six standard steps to completing a Chapter 7 bankruptcy.
Step 1: File the petition
The Chapter 7 process begins when you file your "petition" for bankruptcy. In your petition, you'll provide a full accounting of your financial status. And we do mean full — right down to the money you've spent and the property you've purchased during the past two years. You'll need to include schedules of assets and liabilities, income and expenditures, contracts and unexpired leases. You'll also need to provide a statement of financial affairs.
If you're primarily looking to discharge consumer debt, you'll also need to file evidence of having worked and developed a budget with a credit counselor.
The petition is then filed with the U.S. Bankruptcy Court serving your area of residence.
Step 2: Receive an automatic stay
Filing the petition gives you an immediate, "automatic stay" that stops most creditors from trying to collect the money you owe them. That means those creditors can't take you to court, repossess your car, cut off your services or garnish your wages. It also places everything you own and owe in the hands of the bankruptcy court, meaning you can't sell or give away anything acquired up to that point.
Step 3: A bankruptcy trustee is assigned
You'll be assigned what's called a bankruptcy "trustee." The trustee is charged with seeing the creditors are paid back as much of the money you owe them as possible. They'll review your filing and look for any non-exempt property that can be sold or financial transactions that can be undone to pay back more creditors.
Step 4: Attend the creditors meeting, also known as a 341 hearing
Soon after you file, usually within two weeks, the bankruptcy court will send you a notice of a "creditors meeting." You are required to attend. This is typically the first time you'll meet the trustee and the only time you'll need to report to the courthouse (though the meeting does not take place in a courtroom).
The trustee runs the meeting. After swearing you in, they'll ask you questions about the information you filed to ensure accuracy, investigate potential fraud and determine whether to convert your case to a Chapter 13. Typically, cases are converted only when you have a higher income.
All the creditors listed in your bankruptcy notice will also receive a meeting notice, though few are likely to appear. Those who attend may also ask questions.
The creditors meeting sounds intimidating, but your part of the meeting will probably last less than 10 minutes. And if you attend with a trusted bankruptcy lawyer on your side, you'll have someone there to look out for you.
Step 5: Property is liquidated
After the creditors meeting, the trustee will decide whether you have additional non-exempt property that can be used to repay creditors. (For a list of Wisconsin and federal exemptions and limits, see What are the pros and cons of bankruptcy.)
For secured debt, where you've put up collateral against the loan, the automatic stay is lifted, and your property can be repossessed. If you've remained current on your payments, and there's not enough equity in the property to sell and repay debtors, you can keep the property and continue making payments.
Step 6: Debt is discharged
Once all property deemed of value to creditors has been liquidated, you'll receive a "discharge" of your debts, meaning they're wiped out. Keep in mind there are exceptions — most notably student loans, child support and tax debt.
Schedule a free consultation with a bankruptcy attorney
If you'd like to learn more about the bankruptcy process and whether it's the right answer for you, email us to set up a free consultation with one of our bankruptcy attorneys. We want to make sure you have as much information as possible and someone looking out for your best interests in the steps ahead.
Article by Johns, Flaherty & Collins, bankruptcy lawyers in La Crosse WI. For a La Crosse bankruptcy lawyer, call us at 608-784-5678.