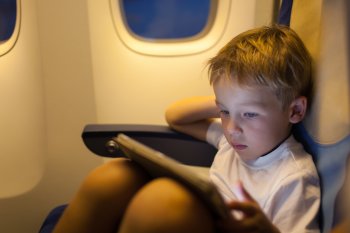 My children are flying out west this summer to spend a week with my sister. What documents should I send with them for just-in-case incidents?

Attorney Peder Arneson appreciates the need for planning ahead for a trip like this, particularly if children travel without their parents.

"Different airlines may have different policies," Arneson said. "Work with the airlines well ahead of the time they will travel."

Additionally, it is always helpful to have the following documents with the children—with copies at home:
The children's birth certificates.

The insurance card for the children plus healthcare authority with the adult who will be responsible for your children.

Your contact information and where you will be during the time your children are away.

The children's itinerary and contact information for the person meeting your children.

An unaccompanied minor form as required by the airline.
Most airlines today allow unaccompanied minors, ages 5 through 11, to travel through the unaccompanied minor program. That service is optional for older children.

Most airlines require unaccompanied minors to be ticketed at adult prices and parents must pay an additional $99 to $150 each way. Unaccompanied minors may only take direct flights; they may not transfer to another plane.

Delta, for example, recommends parents create a package for the trip that includes all travel documents (boarding cards, unaccompanied minor forms, etc.) and additional documents (passport, receipts, baggage claim tickets, etc.)

The airlines must know in advance who will pick up the children. This person must be at least 18 and show photo identification.

Even with the best planning, Arneson knows emergencies can happen. After his son had his wallet stolen in Amsterdam while studying abroad, the family had to replace his credit cards and identification. Arneson contacted the U.S. State Department regarding his son's passport and companies regarding credit cards.

"Fortunately, I had copies of his credit cards, identification and passport," Arneson said.
Information provided by Johns, Flaherty & Collins. For a family lawyer in La Crosse, call us at 608-784-5678.