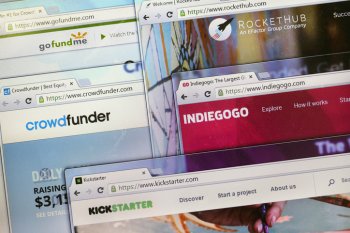 If you've ever been tempted to use crowdfunding to build your business, Wisconsin has taken extra steps to make it friendlier than ever to do so in the state. While businesses in some areas must comply with the requirements of the federal JOBS Act, a 585-page document describing rules and limitations enforced by the Securities and Exchange Commission, Wisconsin business owners can bypass those rules if they strictly comply with the law applying limits to in-state investors and in-state companies.
The state law opens the doors for businesses here to benefit from equity crowdfunding, allowing backers to own a piece of their favorite local company and entrepreneurs to allow their best local customers and supporters to become shareholders to help build their businesses. But that crowdfunding comes with a caution.
"The goal of these exemptions," says Tony Gingrasso, "is to allow small businesses to use the internet to appeal to a greater number of potential in-state investors than they would by just making contact with banks or their own neighborhoods." Additionally, says Gingrasso, investors may be willing to support ventures that may seem too risky for banks.
Fewer regulations and greater exposure may seem like a formula for success, but aspiring entrepreneurs still enter into binding contractual obligations through equity crowdfunding and must take care to follow the requirements of the law. And startup sites have guidelines and deadlines regarding successful fundraising.
Gingrasso cautions entrepreneurs looking to enter a crowdfunding venture: know your obligations to your backers and to your crowdfunding site and know the limitations imposed under the law. Before you click on 'I agree to the terms' of a crowdfunding contract, it's a good idea to print it and review it with an attorney.
While Wisconsin's crowdfunding law simplifies things, equity crowdfunding still involves an investing love-triangle of sorts. "Everyone involved should understand the agreement between the business and the crowdfunding site, and between the site and backers. Investors should know what obligations they have, what return they may be able get on their investments and the potential risks," says Gingrasso.
New entrepreneurs can also benefit from advice on how to appeal to potential investors. "Don't rush into it," advises Gingrasso, suggesting that entrepreneurs do some research and develop solid strategies first. Campaigns that can raise 30 percent of their total goal within the first week are most likely to successfully raise the capital needed, and the secret to appealing to investors involves formulating a solid marketing plan without promising the sky.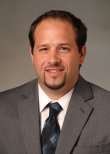 Information provided by Tony Gingrasso, Business Law Attorney at Johns, Flaherty & Collins. For a business law attorney in La Crosse, call him at 608-784-5678.