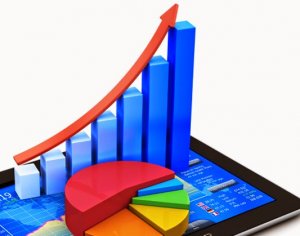 As a business lawyer, Greg Bonney is periodically asked about business valuations. Business owners want to know when valuations, which can be costly and time-consuming, are warranted.
Bonney advises business owners to consider seeking a valuation:
If they are thinking about selling the business or developing a succession plan.

If they are seeking a loan using the assets of the business as collateral.

When a stockholder or other owner dies.

When thinking about gifting the business or a portion of the business.
When a valuation is needed, Bonney generally works with the company accountant(s) to determine the process to be used in determining a value. The method used and the items to be considered in the valuation depend on the type of business.
Items to be considered may include the value of equipment, financial statements, service or manufacturing contracts in place and other factors an appraiser feels impact the value of a business.
Equipment figures heavily in a valuation of a manufacturer, but less so in a service business where the equipment may be little more than desks and computers. What adds value in a service business, such as a dental practice, is in the patient and contact base and the reputation of the owner and business.
"The intangibles are tricky. How many patients will stay with that practice after it is sold?" Bonney asked. "Will the patients stick around after the dentist or other staff move on? Also, will the prior owner stick around for the transition?"
There is no single way to place a value on a business, and appraisers usually use multiple approaches to arrive at an accurate value. Of course, the most accurate value of a business is the amount a willing buyer pays a willing seller.
"The goal of a valuation is to determine what a third party would pay for it," Bonney said. "There are a lot of different factors to be considered, depending on the particular company, the business of the company, its owner, its experience and its reputation."
Information provided by Johns, Flaherty & Collins, SC. For a La Crosse business lawyer, call us at 608-784-5678.