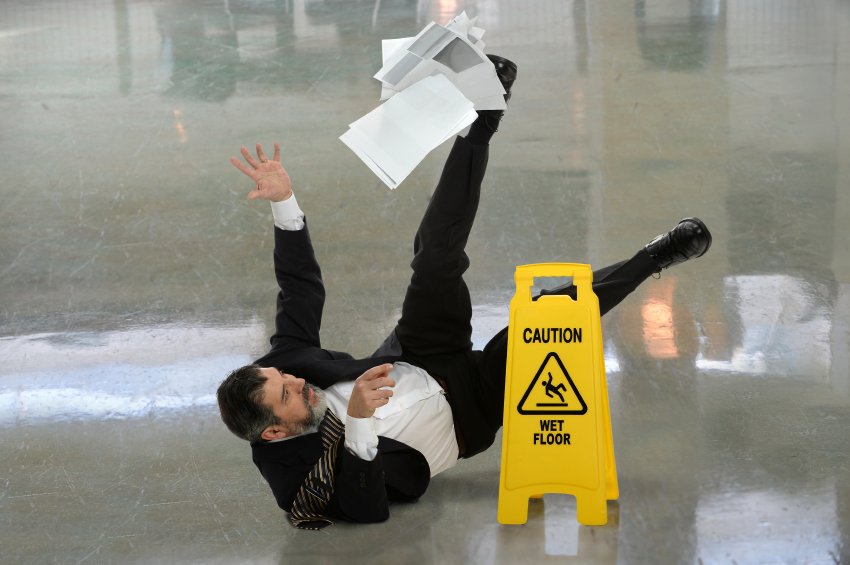 Every now and then, you'll hear about someone winning a million-dollar personal injury case. Even though those are the cases people talk about, there are far more smaller personal-injury cases, and they often are not clear-cut. Decisions in personal injury cases come down to negligence, how it's defined and whether you can prove it.
"Negligence is a breach of duty owed to another," attorney Joe Veenstra said, "but each case is defined by its unique facts."
Take the case of a slip-and-fall injury that came as a result of a snowy, icy sidewalk. The standard of what one's duty is varies by the circumstances. The duty owed is highest for a business open to the public as visitors are "invited" to the property. The duty is slightly less for a private homeowner with a sidewalk. The duty owed to others is least for a property owner when the injured party is an uninvited trespasser. "But each case is defined by its particular facts," said Veenstra. "The court or jury will want to know if the property owner shoveled and how recently, whether a hired service was used, as well as the mental capability of the parties and the weather.
"It could make a difference to a jury if the injured party had lived in Wisconsin his whole life compared with someone who just flew in from Hawaii and had never seen snow before," he added. "That is just reality."
Even if you believe you can prove negligence, it's important to know whether the property owner has the financial resources, whether personally or through insurance, to pay a judgment if found liable. "You may have a great liability case and claim for damages, but never be able to collect it," Veenstra said.


Information provided by Joe Veenstra, Partner, Johns, Flaherty & Collins, SC. For a personal injury lawyer in La Crosse, call him at 608-784-5678.