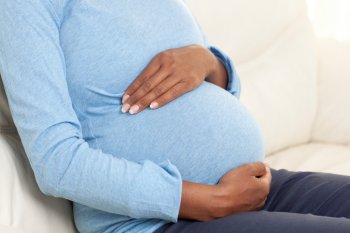 There are few life events more exciting and more life-changing than having a child. From your schedule to your finances to many aspects of your daily lifestyle, a baby seems to change absolutely everything, even before it's born. And as with any major life change, when you're pregnant or bringing a new baby home, there are often accompanying legal considerations. Here are five of the top legal issues for pregnant women and new mothers to consider.
#1 Work-related legal issues. Every mother should know her legal rights at work. Depending on your work status, how long you've been with the company and where you are employed, you may be able to take paid or unpaid leave of up to 12 weeks after the baby is born, or in the event of family health issues. If you plan to breastfeed, you may be glad to know your employer is generally required to accommodate that.
Under the Fair Labor Standards Act, non-exempt employees must be given a reasonable break time to express breast milk, for as long as a year after the baby is born. And employers are required to provide a private place, shielded from view, in which to take that break. If you feel you have been discriminated against at work, demoted or fired for being pregnant, you may want to seek the advice of a lawyer and get to know your rights protected by the Equal Employment Opportunity Commission (EEOC).
#2 Your advance directives for health care may not be effective if you're pregnant. It's difficult and uncomfortable to consider, but the truth is your health care advance directives (including your health care power of attorney, living will and do-not-resuscitate orders) could be nullified or subject to limitations if you are expecting, in about half of all U.S. states including Wisconsin. The result: not all of your health care wishes may be carried out. Some state laws require that life support must continue if a patient is pregnant. Anyone facing this issue and worried about how state law will affect their living will in the event of a pregnancy should work with an experienced attorney.
#3 Finding a bigger home for your growing family. Babies come with a lot of stuff, and for many of us that means it's time to go house hunting—and fast. Finding a larger home for your family's needs can be an exciting problem to tackle. And of course, purchasing real estate comes with its own set of legal considerations. But that's an entirely different article.
#4 Appointing a legal guardian for your child. You want your new child to be protected and to have the care they need to grow up strong, healthy and happy. But in the event you're not there to do it, you'll want someone you can trust to have the legal rights they need to step into that role. That way, if your child is orphaned before the age of 18, they will have a legal guardian appointed, one whom you've chosen. To appoint a legal guardian, you'll want to consult with your attorney regarding your options.
#5 Updating your will or trust to add your new baby. When you have that new, precious little bundle in your arms, it's hard to imagine you'll ever be parted. But it's important to plan for the future, and updating your will or trust document to include your infant is important. Of course, you may immediately be tied up with changings and feedings, but it's an important legal matter to put on the shortlist to ensure that your intentions for your little one's future are well-contemplated and memorialized.
It seems as our families grow, our legal considerations increase as well. Luckily, legal questions and planning work to address these won't wake up wet and hungry at 3 a.m. So enjoy this special time with your little one. With a bit of planning, you'll not only manage the responsibilities of raising a child, you'll manage the legal aspects of the associated life changes, as well.