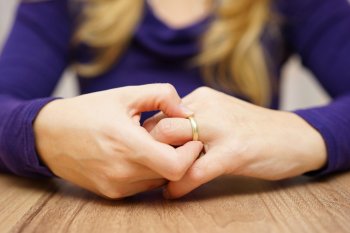 With love in your eyes and a wedding about to happen, the idea of planning for ending your marriage seems unseemly. But the reality is marriages may end, requiring the splitting of property.
"The biggest problem is when people have assets they brought into the marriage and they don't have a marital property agreement," said attorney Sonja Davig. "The assumption is that marital property belongs equally to both people, especially in a longer marriage."
A house that may have been owned by the spouse before marriage becomes marital property once both names go on the deed, or shared assets pay the loan on the house or expenditures increasing the value of the house.
Davig recommends a prenuptial agreement if you want to keep some assets you bring into the marriage separate. It's especially important for older couples who bring more to the marriage, and may want to protect their children. If one person has significant debt, you might want to make sure it does not end up marital debt. "No one likes to think of this before they are married," she said.
Do-it-yourself is not recommended. "A couple came in because they had drafted an agreement themselves that they had found on the internet the day before the wedding," she said. "If neither had counsel and it was done the day before the wedding, judges may not find it credible."
Judges do have discretion. Statutes allow some variance for those who brought in a very large amount of assets or if one person has severe medical needs.
If you had an inheritance prior to the wedding, it can remain yours if you keep it separate. Once you've taken some out to use for the family, or put it into a joint account, at least that portion may become marital property.
Just in case the marriage ends, an agreement made beforehand remains critical. "I hate to say people shouldn't trust anymore, but you never know what the future will bring," Davig said.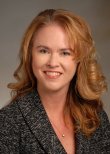 Information provided by Sonja Davig, Family Law and Divorce Lawyer at Johns, Flaherty & Collins. For more information on dividing property, call her at 608-526-9320.