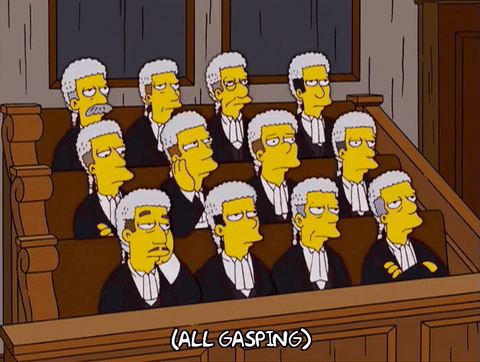 Chances are, if you plan to appear before a judge, the stakes are high for you. Regardless of the role you play—plaintiff or defendant—keep one crucial fact in mind: the majority of communication between humans takes place nonverbally. How you LOOK walking into a courtroom can have an impact on the outcome of your case.
Consider your posture, your eye contact, and your facial expressions, which a judge sees before you open your mouth to speak. One important aspect of nonverbal communication is your clothing, and wearing the wrong thing to court can decide your fate before you even see the judge. Here are some wardrobe items to leave behind when you head to court.
Your Hat

—Bad haircut? Receding hairline? It doesn't matter. If you wear a hat into court, you'll likely be asked to remove it. If you refuse, you can be held in contempt. Historically, hats announced a person'

s social status, and removing the hat was a gesture of respect, deferring one's status to the authority in the room. Like it or not, the tradition lives on in court rooms.



Yoga Pants or Leggings

—While nobody is going to ask you to take your pants off in court, it's best to go for a more polished look than knit bottoms. Any pants

perceived as revealing—whether worn tight or loose and falling down—can get you booted from the courtroom or, worse, not allowed in at all.

The Comfy Sandals

—As we continue to evolve toward an acceptance of exposed feet in a professional setting, the sandals ban is being lifted in some courts. But as recently as 2014, defendants have been asked to leave and change their footwear before they could go before a judge. Even if it's allowed, though, why risk it? Wear closed-toed shoes that don't slap around when you walk. Get rid of any distractions that may be caused by your footwear.


Pajamas

—Show up to court looking like a grown-up. That's all.

A Favorite Crack Jacket

—In a well-known Florida case, an accused drug dealer wore a jacket covered in

cartoonish

pictures of crack cocaine manufacturing ingredients. Seems like a no-brainer that this would be one wardrobe item to leave behind. While you may not possess your very own crack jacket, you'll want to pay close attention to the messages sent by the clothing you wear. Any printed t-shirts are best avoided. Go for something with buttons so you don't have to wonder what logos or messages might be offensive to a judge.
A defendant can certainly argue about freedom of expression, but that may result in a quick lesson about the concept of prior restraint. Can anyone stop you from showing up to court in a Donald Duck costume? Nope. Can it mess up your outcome because of a perceived lack of respect for the court? You bet, and there's no constitutional amendment to save you there. You don't need a three-piece suit to look presentable, but you do need to dress to show respect.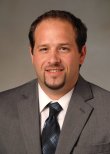 By Tony Gingrasso, La Crosse Attorney. For a La Crosse attorney who will help your case go smoothly in court, call him at 608-784-5678.