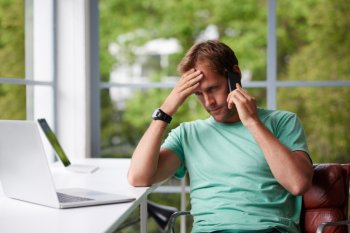 Work time and personal time has blurred in recent years, especially with the handy access most people have to email and texting. It's a trend that's keeping many employees connected to work 24/7/365.
That's OK as long as it works for both parties. No laws exist to say compensation should change so long as the employee is an exempt worker (a salaried worker with managerial or supervisory responsibilities). It only becomes an issue if an employee objects, and they do have a right to do so.
The best approach for employers and employees is to discuss those expectations up-front and reach an understanding that works for both. Employees, keep in mind that if you agreed to be available off-hours for a text or phone call, you need to be willing to do so. At the same time, employers need to respect that the employee likely will be more productive if they have a healthy work-life balance.
Because memories may fail, it's best to have a form and structure to the understanding. As lawyers, we practically always advise getting agreements in writing, and this is no exception. Be certain to outline what may happen with potential vacations, illnesses and other personal time off as well as holidays, evenings and weekends. An employment lawyer can help ensure you apply best practices and avoid anything contrary to state and federal laws.
At the core of these understandings is mutual respect. Employees need to understand that business doesn't necessarily shut down because it's the weekend. Likewise employers must keep in mind that workers have homes, families and other commitments outside the office. As we often advise, let the Golden Rule guide you.

By Brent Smith, La Crosse Employment Lawyer. For an employment law attorney in La Crosse, call him at 608-784-5678.