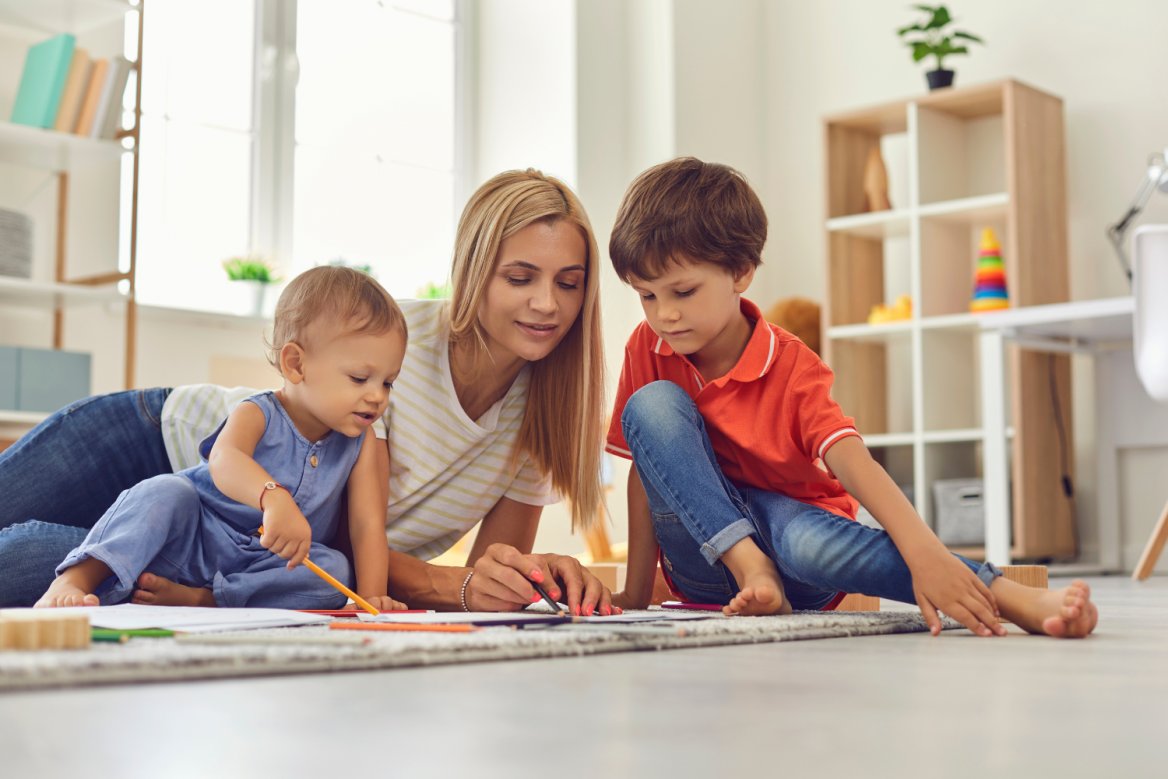 Screening sitters keeps kids safer
The end of the school year marks the beginning of summer sitter season. If you're among the many families looking for someone to watch your children, we have several screening options to help. You may find some don't seem necessary in your situation. Choose those that will give you the most peace of mind.
Eight ways to screen babysitters
#1 Interview prospects.
After you've identified some good prospects, the first step in screening is the interview. Use the interview to learn more about qualifications, experience, motivations and philosophies as well as to get a sense for how the person may interact with your family. Some questions to consider include:
What is your philosophy about discipline?
Do you have children of your own? Do you have younger siblings?
Why do you do this work?
Have you ever been in an emergency situation while babysitting? Have you ever been in any emergency situation?
What is your opinion of drugs and alcohol?
Who is your best friend and how would you describe your friendship?
Can you give me some examples of problems you have had with kids and how you handled them?
Can you swim? Would you be willing to go in the pool with our child?
Do you know CPR?
#2 Verify identity.
At the interview, ask to see their driver's license. Then be sure to confirm their address, check their school history and verify other details about them. Legally, you will be required to report payments to your sitter on your taxes, so you'll need a Social Security Number, too. With a Social Security Number, you can conduct a full background check.
#3 Check personal and professional references.
Ask for references and be sure to check them. For personal references, you can talk with family members, friends, teachers, clergy or former employers from other types of jobs. If the person you're interviewing has done this type of work before, ask, too, for professional references and talk with parents who have hired them in the past.
#4 Search public records databases.
Several free public databases can reveal whether a candidate who is age 18 or older is involved in litigation, has a criminal record or is a sex offender. CCAP (Consolidated Court Automation Programs) provides Wisconsin court records, and national and state sex offenders databases list convicted sex offenders. Of course, these only work if you've followed step two and verified identity.
#5 Check driving record.
If your summer sitter will be driving your children anywhere, it's wise to verify that he or she is a safe driver and carries appropriate auto insurance coverage. In order to check a driving record, you'll need to complete a Vehicle/Driver Record Information Request form and have the candidate sign the authorization area. For insurance coverage, you can simply request a copy of their policy.
#6 Review credit report.
This is going further than some care to go. Others, though, may have a hard time trusting someone who has major financial problems in their home.
#7 Conduct a drug screening.
If you have some reason to be concerned about drug use, you may request a prospective sitter to have a drug screening. For more information on screening in southwestern Wisconsin, contact Coulee Drug Testing.
#8 Check additional resources.
If you're looking at hiring a state-licensed provider, the state will have a record of any past issues with that person. And if you're hiring through a matchmaking or nanny service or hiring a private daycare provider, request a review of their policies to be sure they align with your own philosophies.
For example, when reviewing their health/sanitary policies checklist, consider:
What are the policies regarding excluding kids and staff members for illness?
When can kids come back after being home sick?
Is there a separate room for kids who have colds or other mild infections?
Do kids need to have up-to-date immunizations to attend?
Do kids need a physical by a doctor before enrolling?
Are health records kept by the center?
What are the hand washing rules for staff?
What are the hand washing rules for kids?
How are toys, sleep mats, play surfaces and diaper changing areas cleaned, and how often?
How many kids are in the center each day, what are their ages, are potty-trained kids in contact with kids who are not potty trained, and what is the ratio of staff to kids?
Screen sitters according to your priorities
As you consider where to look for a summer sitter and how to screen, think about what matters most to your family. Safety will probably be number one, and fun will probably find its way to your top five. Finding someone who loves kids and passes some combination of these screening tips is your best bet for making sure both your kids and you have a great summer.

By Brian Weber, La Crosse Family Law Attorney. For a family law attorney in La Crosse, contact Brian at 608-784-5678.