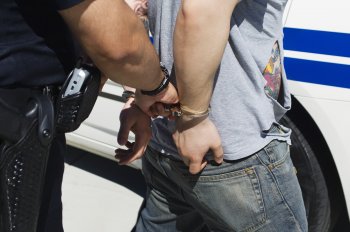 With summer comes sunny vacations, afternoons at the pool, ice cream sundaes and farmers markets overflowing with fresh produce. But summer in Wisconsin also has an unfortunate companion: increased crime. Wisconsin isn't the only state to experience this phenomenon; warmer weather brings a national average monthly crime spike of nearly 10 percent from June to August for seven major offenses, according to www.governing.com.
Nationally, northern cities tend to see the greatest surge in criminal offenses during the summer, and experts surmise that cold temperatures experienced in those regions during the rest of the year tend to push down crime totals.
Meanwhile increased tourism during the summer months may contribute to crime spikes, as tourists are vulnerable to bag or purse theft while traveling, and houses left vacant by vacationers may be more susceptible to break-ins. In addition, some experts reason the unstructured nature of summer may contribute to a rise in crime among teenagers during the warmer months. While Wisconsin typically experiences a spike in crime during summer, evidence also suggests crime drops off when temperatures become too hot for people to want to be outside.
Whether at home or on vacation, these seven primary tips can help protect yourself and your family during the summer crime spike:
Take advantage of neighborhood watch programs, or start one yourself.

Never open the door for strangers, either at home or in a hotel.

Never post on social media that you're going on vacation.

When sightseeing on vacation, research the neighborhoods and avoid walking alone whenever possible, especially at night.

When out exploring, only take the cash you need for the day with you.

Avoid displaying large amounts of cash or valuables, whether on your person or in your vehicle.

If someone with a weapon threatens you, don't be a hero. Comply with their demands and get out of the situation alive.